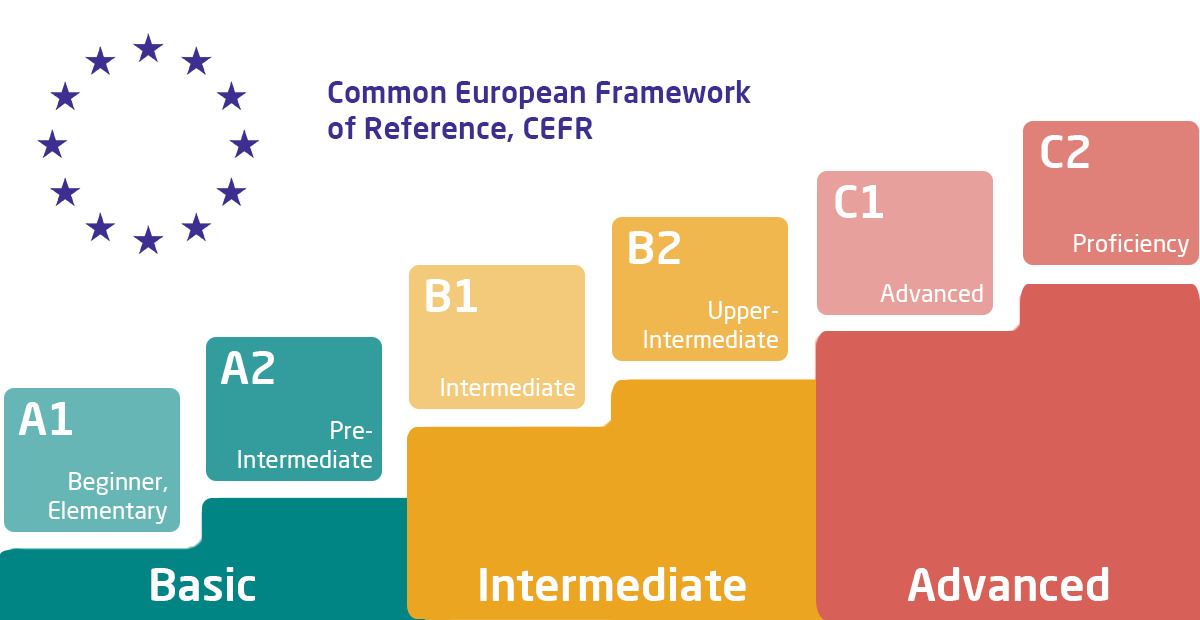 The Common European Framework of Reference for Languages: Learning, Teaching, Assessment is a guiding document used to describe the achievements of language learners in Europe and, gradually, in other countries. (Colombia and the Philippines).
In November 2011, in its Resolution, the Council of the European Union recommended the use of the Recommendations for the validation of foreign language proficiency levels.
Everyone who learns a foreign language is divided into six levels:
A Beginner user (A1 Beginner, A2 Initial knowledge)
B Independent user (B1 Intermediate level, B2 Above average)
C Experienced user (C1 Progressive, C2 Experienced)
It is assumed that the student is able to write, listen, speak and read at each level.
Our experienced teachers check the level of the applicant's language and certify.